4k and HD Video from the ground and from the air are part of the new updates to Rockk Video's arsenal of tools for the New Year. We have just taken delivery on the Sony FS7 HD/4K camera. This awesome camera shoots on the highest quality formats so you can get the absolute most out of your video shoot. Pairing this camera with high quality zoom lenses or prime lenses allows us maximum flexibility to give clients the best video for their money.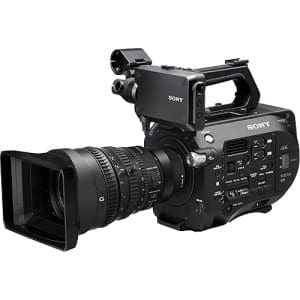 Sony PXW-FS7 XDCAM:
Designed as a camera that is at home on productions as diverse as "Cinéma Vérité"-style documentaries, reality TV, commercial and corporate applications Sony's PXW-FS7 XDCAM Super 35 Camera System is a flexible 4K camera system. It features a Super 35mm size sensor that allows you to capture images with cinematic depth of field. The camera's E-mount is machined from stainless steel and allows you to use E-mount lenses or with the use of optional adapters to accept most 35mm lenses including PL, EF, Leica, and Nikon. The camera can capture footage to optional on-board XQD media cards in either DCI (4096 x 2160), UHD (3840 x 2160) at up to 60 FPS or HD at up to 180 FPS.
Now our other exciting new addition to the kit is our ability to shoot from above as well as on terra firma. We have added the very exciting 3DR Solo quadcopter to our kit. This copter is super smart as it features its own onboard 1 GHz computer. The copter carries a GoPro Hero HD camera on a gimbal so you get the smoothest and most creative aerial shots. There are so many ways this can be used to spruce up your video production. We will be in training for the next few weeks as we perfect the use of the very cool flight modes it is capable of performing.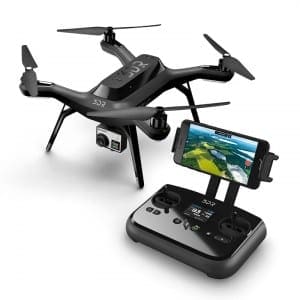 "Smart Shot" Aerial Video Flight Modes
Cablecam

Lock the Solo onto a virtual cable between any two points in space – even at different altitudes. This allows you to create a linear tracking shot with the ability to pan and tilt the camera freely. Any deviation from the "cable" is automatically prevented. Additionally, the Solo can memorize your first and last frames and pan the camera between them – all you have to do is use one stick on the controller to move Solo up and down the cable
Orbit

The Solo can automatically circle any subject of your choosing, keeping the camera pointed at the subject to capture an iconic "wrap-around" shot. You can adjust the circle's radius to get the exact frame you want, even midflight
Selfie

With one touch Solo will fly up and away from you, keeping the camera centered on you so the scenery around you expands in a dramatic aerial pullout shot
Follow Me

In this mode the Solo with track a GPS-enabled mobile device. It can follow from behind, stay beside the subject, or fly ahead with the camera looking back
We look forward to providing our clients with these great video tools in the year to come.