Video Crew – Alameda CA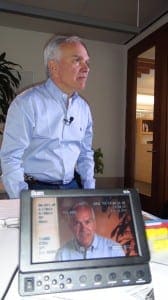 Looking for an Alameda CA video crew? When you need a video shot for your business in Alameda you want to go with someone who has experience, maturity, know how, and is reliable. Rockk Video Productions is that provider who can accomplish your video needs and make you happy with the final product.
There are tons of options when it comes to hiring a video production company for your video needs, but when it comes to experience and quality the list narrows. We want to be your reliable video source for business web videos, corporate video, news video, documentary video production, and even studio green screen video. Rockk Video is owned by Kevin Rockwell who has been a fixture in the Oakland area for over 25 years. He worked for 18 years as chief videographer for CNN in SF.
Call Rockk Video (510)289-3495
Alameda Video Crew Provider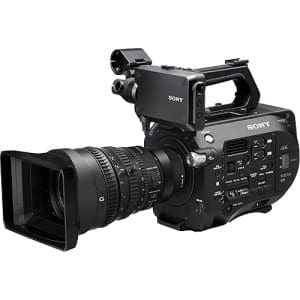 Why use Rockk Video Productions? You want to have peace of mind when you contract a video production company to record your company message. We are that peace of mind. We have the HD video gear, the supporting locatiuon equipment and the years of experience from all of our staff that will give you confidence with your choice of video providers. We will work with you to take care of all the pre production needs, schedule your shoot, and on the day of the video you will meet and work with our staff of pros who can make you feel at ease with what is not always a comfortable thing for business professionals. Going on camera and presenting your business can be tough. We take the tough out of it and give you a the ability to share your business story with your customer base.
Video Production Questions:
How much does video production cost? This of course is the big question when thinking about doing video production. There are fixed day rate costs for video production that start with the cost of the camera kit and DP for the shoot. In our case we have a day rate for gear and DP that depends on the camera gear needed for the shoot. Then you may have additional costs for adding in a producer, soundman, grip and possibly a production assistant. These all depend on what level of complexity your shot requires. We work with you to determine just what you need to get the best results possible. If it is a simple one camera interview you need shot then it can be very basic.
How to write video production proposal? First and foremost you have to plan a bit. We can discuss your needs and give feedback to dial in on just what is needed to do the gig. We spend time going over your script or production plan. The first thing you will need to do is lay out a schedule of when and what you need shot. Then we can fill in the blanks better to determine exact needs for the shoot days and what that budget will entail.
How to do corporate video production? When a project is being done under the purview of a corporate environment the first step is to get all parties on the same page as far as the goal of the shoot. Getting everyone to agree on the outcome of the video production is key to a smooth shoot.
What is digital video production? The world has moved on from the days of tape based video production. Digital is now the world wide choice for video production. That means we use digital recording media to record the video on digital media. Once the media is captured the process stays in digital format throughout the editing and post production process. Instead of piles of video tapes for every shoot we now accumulate SD cards and hard drives to store digital media on for our projects. This speeds up the production process but does require more diligence with archiving video so it can be used again.
What are video production costs? Video costs range from video gear rentals to personnel to perform the shoot to catering, makeup, delivery, editing, and in some cases security to make sure the shoot goes smoothly.
Call Rockk Video (510)289-3495
Areas we serve with quality video production:
Alameda, Oakland, Berkeley, Piedmont, Orinda, Lafayette
Hayward, San Leandro, San Lorenzo, Kensington, Albany
El Cerrito, Richmond, San Rafael, Hercules, Pinole
Crockett, Alameda County, Contra Costa County
Alameda Video Crew