Rockk Video Productions – serving the Bay Area and beyond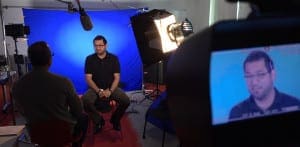 Oakland HD Video Production
Providing high quality HD video production services to clients in the SF Bay Area including Oakland, San Jose and beyond. Video production without compromise.
So you have come looking for a video production crew. You don't know who is good and who is not. Who will show up and who won't. Well stop right here. This is the place to get what you need. With over twenty four years of experience in broadcast television we can get the job done right for you. We show up on time, always! We get the shots you want, always. We work with a professional attitude, always. We make the clients comfortable, always.
In short ROCKK VIDEO is your best choice for getting high quality video production jobs done right. Call today and we will work with you to get it done on your budget with our quality and reliability.
What are the elements of a good video shoot? Well click here to read my take on it and then see if you agree and want to hire me for the qualities I bring to the table.
You can find out about our gear package, clients, projects, and rates by hitting the nav bar on the right and clicking to the appropriate pages.
Your video production needs are our number one concern. Get the job done right by professionals every time.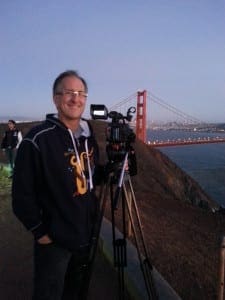 Rockk Video now provides high quality HD production. Over the past 16 months Rockk Video has done a number of high definition video projects. Using the Panasonic Varicam HD, Sony PMW-100 XDCam, Sony FS7 XDCam, Canon C-300, Panasonic AF-100, Sony FS-3 and more Rockk Video has shot corporate training video, TV series specials, and documentaries about food, rock and roll, and wine. This amazing format allows you to shoot some fantastic images. It is the wave of the future. Talk to us about whether your project should be shot in HD. We are now offering video production in 4K formats as well for the absolute best quality fro your images.
We now have new gear that includes a GoPro camera, table top dolly, slider, and steadicam in our inventory now for even more great options to give our clients.
See some recent shoots we have been on here 

Call today for your Oakland HD video production services! 510-289-3495
Some recent shoots:
WordUp2011
Aurora Algae
Oakland HD Video Production Services