Kevin Rockwell has been involved in capturing images on video, film and nowadays digital media for 34 years. He has a firm grip on what it takes to work with people to get the job done and done right. Using quality tools of the trade, using good people skills, and working hard to make the client happy at all times has made Rockk Video a success story in the highly competitive world of video production.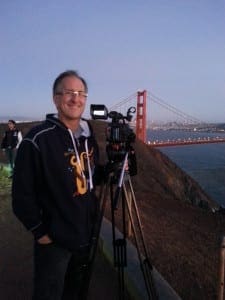 In 1981 Kevin opened a consumer focused video production company providing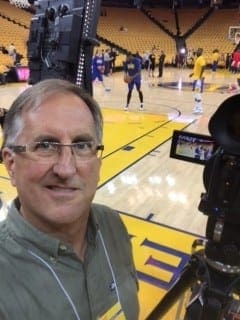 services that included wedding video, legal video and real estate video. In 1983 he began his long news career working at KGO-TV in SF and then in 1984 he moved over to CNN SF where he was chief cameraman for 18+ years, covering news stories up and down the western United States and several tours abroad to cover hurricanes and the first Gulf War in the Middle East. This broad range of experience from covering such events as the AIDS crisis, the growth of Silicon Valley, the Exxon Valdez oil spill, various California earthquakes to the POTUS and elections on the national level, has given a skill set and capability that ensures clients are happy with results on a daily basis.
Currently the list of clients include educational institutions such as Stanford, organizations such as Wharton School, Kauffman Fellows, and sports clients such as NFL Network and ESPN. High quality online education video, documentaries, satellite media tours, product demos, movie media tours, and much more are the kinds of jobs we work on month in and month out.
Contact Kevin and see if he isn't the right DP for your job!